I've never stopped fantasizing about that transformative moment when my scattered closet mutates into a state of perfect order, allowing me to move seamlessly throughout my day. And then I wake up! Streamline your wardrobe with these fast organization tips below, and you'll never have to suffer the nightmare of wasting time again!

1
SEPARATE
.
Divide your closet into things that truly bring you joy (be honest here!), and put aside those that don't. Mary Condo in her "The Life Changing Magic of Tideying Up" summarizes it well. Then follow my personal methodology below:
Brings You Joy: Repair, store, keep.
Doesn't Bring You Joy: Toss, donate, sell.
Apps such as Poshmark, Tradesy and threadUp are excellent at helping you make a few extra dollars on your used items. Just take a photo, post and sell! It's that easy.
---
2
ORGANIZE
.
For items you kept, organize by categories such as pants, sweaters, etc. Follow by dividing those into subcategories such as wide leg pants, turtlenecks, etc. And if you're an overachiever (not pointing fingers here), feel free to color code in the subcategory, moving from darkest to lightest.
OurBFF Tip: Put most worn items closer to reach, while seldomly worn items should be further away.
---
3
HANG
.
Organize by type of hanger to avoid shoulder dents and slippage.
No slip hangers for lighter pieces such as silk blouses.
.
Wooden hangers for heavier items such as blazers, suits, and jackets. These Amazon ones are also a good option.
.
Specialized hangers for items such as slacks and
skirts. Always hang both from waist down to avoid sharp lines.
.
Multi-Use hangers will work if you want to streamline your closet
with versatile hook options. Here is one for more heavy duty pieces..
.
.
.
---
4
FOLD
.

Fold and stack all soft items such a t-shirts and jeans. Try this box offering sophisticated and easy
access storage.  To create even more room, these shelf dividers will stay upright and remain sturdy. And to cut time folding, use this inexpensive folding board..
.
---
5
STORE
.
Socks and bras are often hardest to manage. Use this foldable drawer organizer to help preserve their structure.
Store scarves, belts, and smaller purses on space saving
hangers so they don't clutter the space. This organizer rack is great for all belts, or this one for those scarves. For your larger bags, try
this hanging purse organizer. Guaranteed to save you closet shelf space, and keep your bags dust free.
.
.
.
---
6
STACK
.
Never store shoes in their original boxes. Instead opt for transparent plastic boxes with easy access to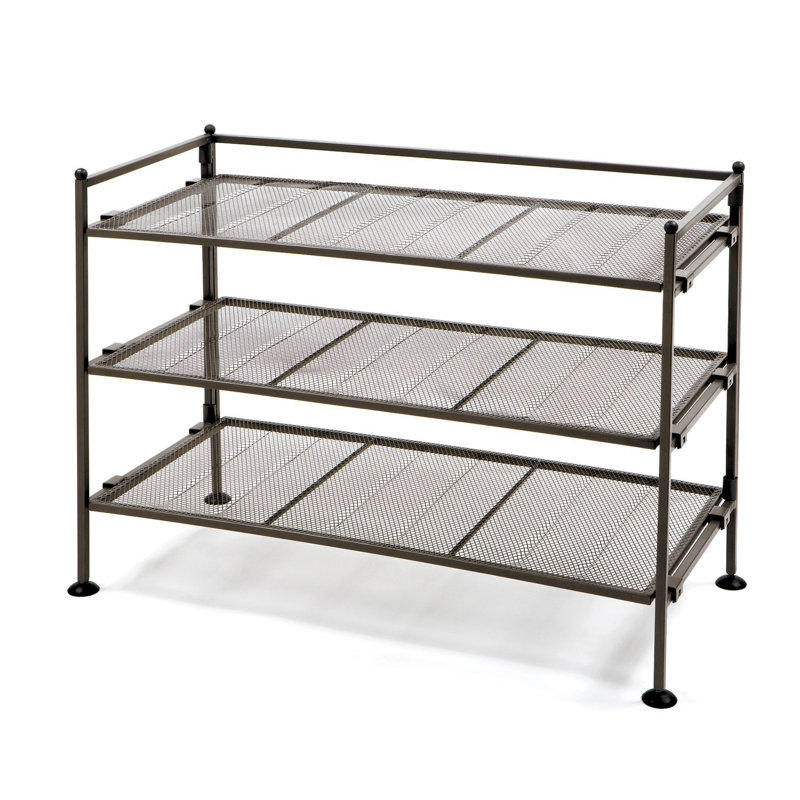 quickly grab your favorite pair. Or try this stackable shoe rack from Wayfair.
.
.
---
THE CAPSULE WARDROBE
.

Consider creating a capsule wardrobe with a limited set of essentials that never go out of style. This HuffPost article quickly describes how to do it, and this Stitchfix post offers some great Spring style options.
.
---
Get It Done. Save Time. In Style.
– Marie Krol