Your most perfect, chic, supportive, yet reasonably priced flats. (Promise!)
                         1
THE SLINGBACK
These almond toe slingbacks from Everlane ($66) will make anyone's feet look elegant. Made with 100% Italian leather, these high quality flats are  comfortable, with a polished look. Come in black, red, coral and taupe.
Fit: Size up half a size.
---
2
THE BALLET 
If you're in the mood for the wear-all-day perfect ballet flat that's comfy yet chic, check out the Felicia Flat ($99.95) from Sam Edelman. Made with sturdy material along with a cushioned heel for that extra level of comfort. Just throw on with any outfit, and you're on your way to a more classier you. Come in 17 awesome colors, including one in velvet. Now, if these aren't perfect for you, another great ballet option are the Hush Puppies Chaste Ballet ($79.95).  Easy to slip on, no socks needed!
Fit: Run true to size.
---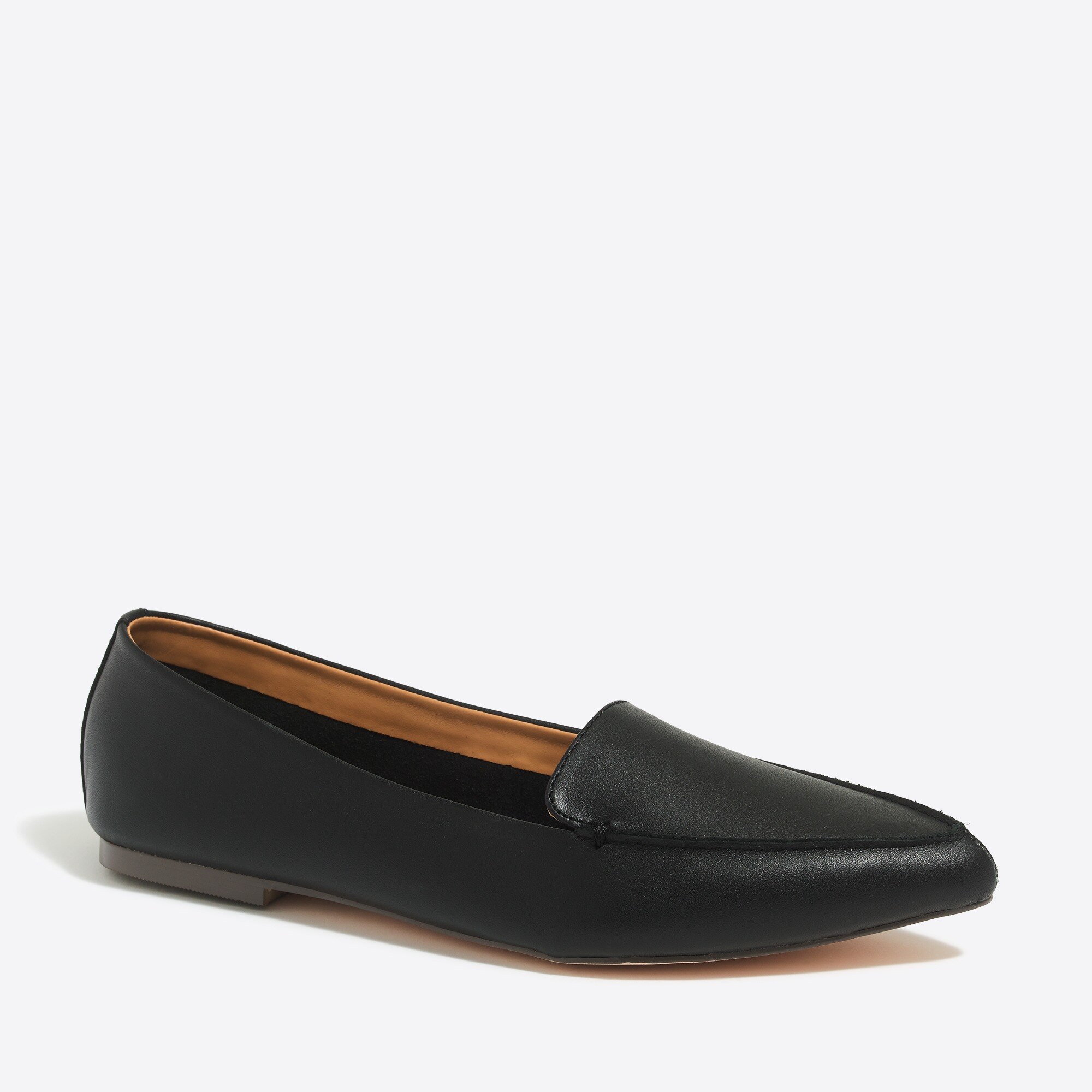 3
THE SOFT LEATHER
The Edie leather loafers ($44.50) are a great and inexpensive work staple! Soft buttery leather makes for easy wear, and for only $44.50. Come in 4 basic colors.
Fit: Size down half a size.
---
4
                                             THE ORTHO
These Vionic Mina Flats ($119.95) will hug your arches with a removable foot-bed. These are perfect for those with those ghmm, foot problems. Great support that's firm yet flexible, working right out of the box. With 200 + reviews on Zapppos, you can't go wrong.
Fit: True to size.
---
5
THE FRENCHIE
These beautiful little French flats ($205) promise to be comfy and flattering right out of the box! While a little steep on price, these work as a great dupe for the pricey Chanel ballerina.
Fit: Size a half size down.
---
6
THE D'ORSAY

If you're looking for something suede and classy, look no further. These inexpensive ($59.95!) flats are feminine, affordable, and promise not to slip.
Fit: True to size.
---
7
THE GOOD FOR THE PLANET
If you have a passion for a shoe that's both good for the planet and good for you, try Rothy's flats ($125 and up). Made from recycled water bottles, these super stylish flats are made for comfort with their 3D knitting process. Machine washable TOO! Will dry quickly with all-weather, wick-free comfort. Just remove the sole before washing.  Round, pointy or loafer style, these flats come in all colors and sizes. Will work for any season.
Fit: Size up half a size.
---
8
THE MULE
This decadent little mule by Donna Karen ($99.99) is soft and super chic. Will go with those work slacks, a skirt or even a pair of ripped jeans. Soft leather adorns their upper edges, along with cushioned foot-bed for an all-day wear.
Fit: Size up half a size.
---
9
THE LOAFER
If you love Gucci loafers, but don't want to pay the price tag, try the Loraine by Sam Edelman ($139.95)! Super soft leather, comfortable and A LOT LESS EXPENSIVE. Come in 10+ amazing colors.
Fit: True to size unless you want to wear without socks (size down if so).
---
                     10
                                  THE SPLURGE
If you're in the mood for the real splurge, try the iconic Chanel Ballerinas ($750). These classic, well made shoes, are going to be in your wardrobe forever. And if not, these gems really maintain their re-sale value. Just check the Real Real for a sense of the "secondary market".
---
Get It Done. Save Time. In Style.
— Marie Krol