Now, we all know that there are 12 days of non-denominational, politically correct holiday parties that are likely to include at least 13 and a half hangovers…  That being the case, how do we NOT let our boss and colleagues notice? Just follow how to look good the morning after a party guide below, especially if you don't have any intention of paying the price for your bad choices in the morning!
1
DE-PUFF THE EYES
In case the eyes ARE the windows to the soul, yours may look a litttle dark after a night of drinking. I'm not saying I can save you (or your alleged soul), but I can help lighten their look a bit. Start by using these 
inexpensive, but super effective, Instant Results Hydrating Eye Masks*  ($14.99/5). Will seamlessly adhere to your under-eye contour with Vitamin C and Vitamin E properties, to get you hydrating and brightening asap. Just pop under the eyes for 5-10 mins.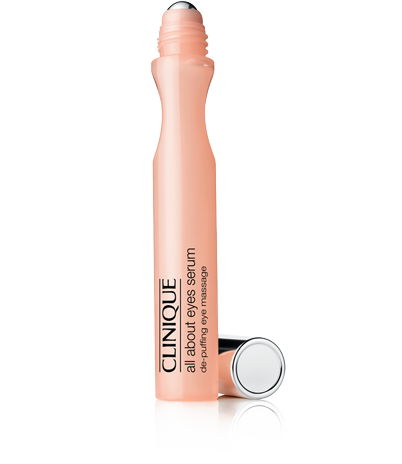 And for added benefit, store them in the fridge, so that you can grab a cool one.
Follow the treatment with your favorite eye cream, or grab Clinique's All About Eyes Serum De-Puffing Eye Massage ($32.50), for an extra boost.
---
2
ADMINISTER A SHOT OF HYDRATION
After cleansing your face (and possibly your soul?) and before moisturizing, add a few drops of REN's Instant Firming Beauty Shot ($56) and massage into the skin. This is you, basically, administrating an emergency booster that instantly lifts, firms, and improves the skin with powerful bio extract ingredients that offer moisture retention properties. Follow with your moisturizer / daiy skin routine.
P.S. REN is a natural, clean British skincare brand, free from synthetic ingredients, including silicones, parabens, sulfates, phthalates, and petrochemicals.
---
3
UNBOLT THOSE LIDS
Curl your eyelashes with the Shiseido Eyelash Curler ($20) to quickly feign that bright eyed, bushy-tailed look. While it may seem a little pricey, there's a decent chance it will outlive you, being a great investment rivaling drugstore brands.
The Shiseido curler is strong enough to move even the most stubborn lashes but also has gentle padding that prevents unnecessary pulling.
OurBFF Tip: Just grip the base of the lashes while looking down, and squeeze ~ 3 times. Don't forget to clean the curler after with a Kleenex, and thoroughly once a week with brush cleaner.
While we are on the topic of eyes, adding a white eyeliner to the eye inner waterline will do wonders, distracting focus from that horrid redness. 
Try Tarte's Retractable Fake Wake Eye Highlight ($20) for the best effect (here is a cheaper non-retractrable one for $4.49). For an added finish, swipe your bottom lashes with a coat of mascara.
---
4
HIDE THOSE DARK CIRCLES 
Let's conceal those sad looking caves under your eyes with a little concealer. Double Duty Beauty Tape ($27) by Tarte is a vegan, blend-able / build-able formula, that offers full coverage with a matte finish. You've heard me talk about this product before but I'll say it again – it's full coverage with illuminating properties to ward of those shadows along with anti-aging ingredients! Just dab a bit under each eye and blend.
---
5
FAKE A "NATURAL" GLOW

Illuminating primer is Our.Best.Friend.Forever (hehe) for dry, hungover skin. Add Becca's Shimmering Skin Perfector ($41) for a soft, illuminating glow (no, it's be too bright or glossy). Will gently conceal and smooth all skin imperfections, just check for your best color. Now if you want less of a "glow", just apply to the high points on your face, such as your cheek bones and / or the bridge of your hose.
Works well as a primer, or perfectly fine on its own. 
---
6
ADD A LITTLE COLOR
To avoid that deathly pale look, make sure to add a little illuminating blush. This is after you've applied your favorite foundation / concealer to needed areas.
The NARS Orgasm Multi-Use Stick ($33.15, on sale!) works for any complexion. To apply, first smile, then dab a bit on the apples of the cheeks, blend with fingers, and voila! Wondrous glow and dimension with a bit of color. Make sure not to over do it, otherwise it will become cakey.
Great staple, too, as it doubles as lipstick or eye shadow. 
---
 7
SET IT 
Set it all with powder, so it doesn't move during the day. Ambient Lighting Powder by Hour Glass is my favorite, offering that light, Insta-happy veil. Comes in full size for $46, or a smaller travel option for $22.
All colors are universally great, but I recommend the Dim Light color for all complexions; will  ensure you look flattering from every angle. It's really the perfect amount of candlelight glow, without looking powdery.
Any large brush will do, just make sure to swipe under the eyes, to set that under eye concealer.
---
Get It Done. Save Time. In Style.
– Marie Krol