Why let packing for vacation make you feel like you're still at work? Just follow Time Saver #33 for versatile, wrinkle resistant vacation packing basics. Pack light and always in style!
Comfy Pants / Top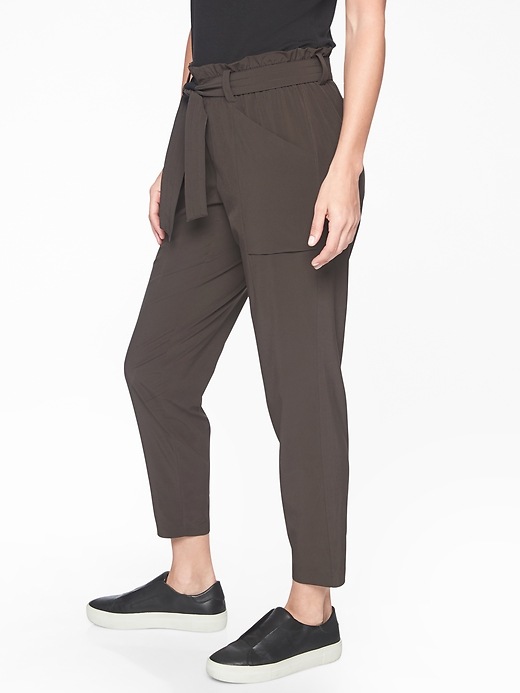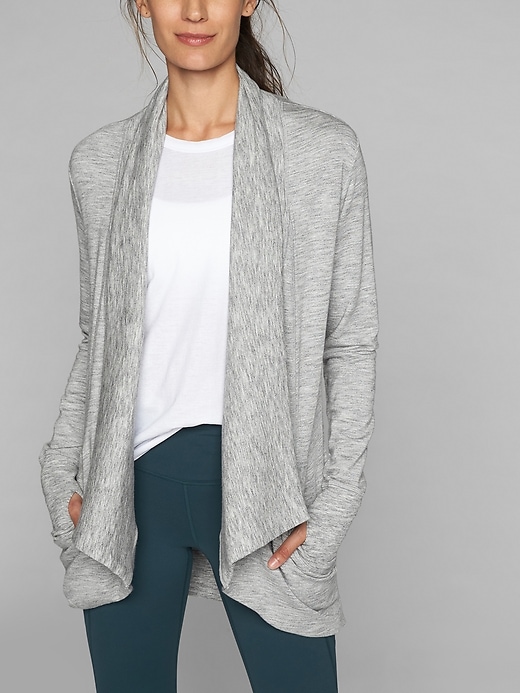 Athleta's Skyline Pant ($89) will make travel feel shorter! Lightweight, wrinkle resistant, and equipped with lots of pockets for those must haves. Alternatively, swap in these Chakra 7/8 leggins ($98) for a sleek, yet soothing experience. If you get chilly on planes (I do!), just layer with this comfy Pranayma Wrap, ($89) and a classic white t-shirt from J.Crew ($29.50, size up for maximum comfort).
---
Versatile Vacation Dress
Whether it's the pool, a city tour, or that last minute invite, make sure you have a favorite choice at hand! This simple but cute dress ($103) from English Factory is a great flowing option. Or if you prefer something whimsical, try this one from Lulus for $66. Will fit all body types, and no dry cleaning required! For something more structured, try this Daphne Shirt Dress ($95), or if you need a bit of support, get the Barre Bralette Dress  ($70.99) from Athleta. Lightweight with a built in sports bra!
---
Flattering Bathing Suit
One Piece: An opportunity to take a refreshing dip shouldn't feel like an execution. For a great pop of color, try Trina Turk's ($128) one piece that's sensual, yet secure. Or for a sleek and feminine choice, try this Chelsea28 Scallop Bandeau ($89) piece. Finally, if you want something slimming while you're still shedding those last, stubborn pounds, this La Blanca  ($119) one piece is sexy yet covered. Do size up though, as it tends to run a bit small.
Bikini: Last of all, if you're in the mood for a bikini, this La Blanca Petal Pusher top and bottom ($108) is anything but boring, and won't cut into your sides! For a taste of the tropics, the Tina Turk Banquet Floral Bikini and Top ($168) will flatter any bust size, no matter the size!
---
Sexy Flat Sandals
And don't forget a pair of great flats for all things travel! These comfy French Sole ($150) sandals look just like the Hermes Oran pair, but without the price tag! For something a little strappy, Everlane's Modern Wrap Sandals ($98) are simple and elegant. For a little sparkle, these Jack Rogers ($137.95) sandals will go with any outfit. Or if you're in the mood for a  gladiator look, these Setensa Sandals by Vince Camuto ($99.90) are secure and chic!
---
Get It Done. Save Time. In Style.
— Marie Krol